Akshay Malhotra
Founder and CEO
Akshay Malhotra is a senior at St. Mark's School of Texas. He plays chess for the United States and has represented Team USA multiple times in international championships. He is a 2015 World Open U2300 Champion and finished undefeated and equal 3rd in the World Amateur Chess Championship in Romania in 2013. Besides his international credentials, Akshay is a U.S. Chess National Master and has won four U.S. National and 13 Texas State Championships. He ranks in top 1% of all U.S. chess players. He was awarded the National Scholar Chess Player award in 2015, presented by the U.S. Chess Federation and U.S. Chess Trust to the top five juniors and seniors across the nation for excellence in academics, chess, leadership, and service.
As the Founder and CEO of Chess for Humanity, Akshay drives the vision and work to enrich the human experience with full potential and has impacted hundreds of community members. Akshay also serves as United States Student Ambassador of the major international nonprofit Deepalaya Foundation. He has been recognized thrice with the U.S. Presidential Volunteer Service Gold Award.
A high honor roll achiever and a Cum Laude Society member for high academic and leadership achievements, Akshay is a United States Biology Olympiad (USABO) semifinalist, an American Mathematics Invitational Exam (AIME) qualifier (AMC 12 Honor Roll), a perfect scorer on the ACT exam, and a 4-time National Spanish Exam Gold Medal winner.
Akshay also conducted neuroscience research at the Center for BrainHealth at the University of Texas at Dallas to understand the neurological capabilities of high-stimulation activities, especially chess, in the prevention of the development of neurodegenerative disorders, including Alzheimer's and Dementia.
A regular public speaker, Akshay has spoken about his work for a wide range of audiences, Youth Delegates at the National League of Cities Annual Congress of Cities Conference, various Dallas school assemblies, Department of Veterans Affair outreach events, County Juvenile Prison, and Senior Care Centers.
Sandra Bond Chapman, Ph.D.
Sandra Bond Chapman, Ph.D., Founder and Chief Director of the Center for BrainHealth at The University of Texas at Dallas, Dee Wyly Distinguished University Chair and author of Make Your Brain Smarter, is committed to maximizing cognitive potential across the entire lifespan. As a cognitive neuroscientist with more than 40 funded research grants and more than 150 publications, Dr. Chapman's scientific study elucidates and applies novel approaches to advance creative and critical thinking, strengthen healthy brain development, and incite innovation throughout life.
Dr. Chapman collaborates with scientists across the country and around the world to solve some of the most important issues concerning the brain and its health. On the frontier of brain research, her scientific study melds interdisciplinary expertise to better understand how to evaluate and achieve optimal brain performance through preserving frontal lobe function, the area of the brain responsible for reasoning, planning, decision-making and judgment. Dr. Chapman coined the term "brainomics" to define the high economic cost of poor brain performance, and she sees the brain as the most significant path to raise the standard of living globally. Dr. Chapman is actively studying and discovering informative pathways to improve brain function and cognitive performance in health, injury and disease; identifying novel non-pharmacological and pharmacological treatment approaches, and testing the effect of brain training to exploit brain potential.
A renown cognitive neuroscience expert, she is discovering ways to build resilience, regain cognitive function and retrain the brain to maximize the immense potential of our most vital organ. Dedicated to improving lives today and changing how the public thinks and acts about the brain and its health, Dr. Chapman is committed to promoting brain health fitness, developing futuristic thinkers, and helping individuals, young or old, think smarter.
With federal, state and private philanthropic support, she is pushing the limits of cognitive capacity in healthy adults of all ages – young adults, Boomers, Traditionalists and teens, business executives, educators, veterans, athletes who have experienced concussions, those with Alzheimer's disease and related dementias, attention deficit hyperactivity disorder (ADHD), autism spectrum disorder and many others.
Jorge Correa
Mr. Correa is the Director of the Community Service Program and a Spanish instructor at St. Mark's School of Texas. Mr. Correa has been leading various service programs and has impacted various populations in the Dallas community. He has been instrumental in instilling a lifelong commitment to service and advocacy. A committed promoter of mental health and wellness, Mr. Correa is the official translator of the book Struck by Living: From Depression to Hope to the spanish version: Decidí Vivir, in his tireless and selfless effort to advocate and promote the mental wellness message to impact and inspire the lives of many who suffer from depression, anxiety, and other mental illnesses.
Mr. Correa joined the St. Mark's faculty in 1999. He previously taught both English and Spanish in Garland I.S.D. and the New Orleans Parish in Louisiana. A native of Chile, he received undergraduate and graduate degrees and specialized courses in English and Spanish from the University of Chile, University of New Orleans, and Southern Methodist University.
Dora Renaud, Ed.D.
Dora Renaud, Ed.D., Head Principal of Nathan Adams Elementary School in Dallas Independent School District, is an innovative leader who prepares educators in developing students to be caring, competitive, and thriving citizens in a global society. Dr. Renaud is a professor with Concordia University, American College of Education and formerly with the University of Texas Arlington providing instruction to teachers in the all areas of literacy, and leadership. She served as International Baccalaureate Coordinator and Administrator at Long Middle School which earned authorized status as IB World School in January 2014.
Dr. Renaud has created an exceptional learning environment which includes taking the learning outside the classroom with one-to-one devices to support instruction with the Landscape for Learning Garden and the Exploratorium language lab. Her vision includes producing remarkable students who are prepared to be successful and equipped to compete in a global society with the Two-Way Dual Language and Explore China Program. Her philosophy of education is that "Learning is the Prize" which means that motivation should be intrinsic and educators must encourage students to view learning as the goal.
An example of a life-long learner, Dr. Renaud graduated from the University of Texas' education administration doctoral program. She received a Master of Science in Reading from Texas A&M Commerce and Bachelor's degree in Interdisciplinary Studies with a minor in Professional Education and a Specialization in Bilingual Education.
Dr. Renaud believes that elementary educators lay the foundation for what we want our students to grow up to become, caring, open minded individuals who make a positive difference in their community. One of the most powerful quotes that is at the heart of who she is as an educator is from Nelson Mandela, "Education is the most powerful weapon which you can use to change the world."
Noah Koecher
Associate Director, US School Programs
Noah Koecher is a senior at St. Mark's School of Texas. After attending the Parish Episcopal School for ten years, he transferred to St. Mark's at the start of his eighth grade year, and quickly took to the rigorous course work, dedicated faculty, and vibrant, welcoming community. Four years later, Noah is a 4-year rowing team member, works as Research Director on the editorial board of the ReMarker student newspaper, and is a recipient of multiple awards for leadership and excellence in history and English.
He is most eager, however, to continue his newfound love of working with elementary students. Since his sophomore year, he has participated in the Rook 'n' Roll community service program each week, teaching children at several schools in the Dallas metroplex to play chess and working to develop their skills and competitive spirit. Last year, he reached over 100 combined hours with the program, and now looks forward to joining the executive leadership team for his final year of high school.
Patrick Magee

Associate Director, US School Programs
Patrick Magee is currently a junior at St. Mark's School of Texas. A lifelong chess enthusiast, he has instructed the game for over four years, including three with Chess for Humanity. His other interests include quiz bowl, math team, and orchestra. In his free time, Patrick enjoys practicing piano, reading, and spending time with friends.
Aidan Maurstad
Digital Content Head
Senior
St. Mark's School of Texas
Harrison Chen
Digital Content Head
Senior
St. Mark's School of Texas
Jackson Cole
Program Coordinator
Senior
St. Mark's School of Texas
Daniel Chavez
Program Coordinator
Junior
St. Mark's School of Texas
Kaden Han
Program Coordinator
Junior
St. Mark's School of Texas
Daran Zhao
Program Coordinator
Junior
St. Mark's School of Texas
Parker McWatters
Digital Content Team
Junior
St. Mark's School of Texas
Gordan Gunn
Digital Content Team
Junior
St. Mark's School of Texas
Abdullah Akbar
Program Coordinator
Sophomore
St. Mark's School of Texas
Allan Zhang
Program Coordinator
Sophomore
St. Mark's School of Texas
Jesse Zhong
Program Coordinator
Sophomore
St. Mark's School of Texas

Daniel Byeon
Program Coordinator
Sophomore
St. Mark's School of Texas
Kevin Feng
Program Coordinator
Sophomore
St. Mark's School of Texas
Zoheb Khan
Program Coordinator
Sophomore
St. Mark's School of Texas
Andrew Li
Program Coordinator
Sophomore
St. Mark's School of Texas
Richard Shen
Program Coordinator
Freshman
St. Mark's School of Texas
Mark Weisberg
Program Coordinator
Freshman
St. Mark's School of Texas
Samir Ratakonda
Program Coordinator
Freshman
St. Mark's School of Texas
Owen Ditore
Program Coordinator
Freshman
St. Mark's School of Texas
Creston Brooks
Program Coordinator
Freshman
St. Mark's School of Texas
Mark Tao
Program Coordinator
Freshman
St. Mark's School of Texas
Kamal Mamdani
Program Coordinator
Freshman
St. Mark's School of Texas
Michael Lukowicz
Program Coordinator
Freshman
St. Mark's School of Texas
International Program Team
Donaldson Gala
Program Coordinator
Port-au-Prince, Haiti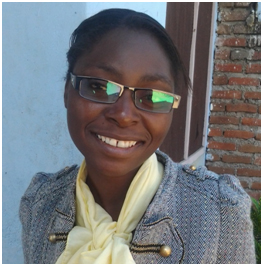 Fanny Timm
School Coordinator
Malawi, Africa
Bernard Ojok
Program Coordinator
Gulu, Uganda
Michael Turkson
Program Coordinator
Kumasi, Ghana
Andrew Kasulo
Program Coordinator
Malawi, Africa